In today's streaming era, Spotify reigns supreme with its massive music catalog, personalized playlists, and shareable listening experiences. But what if you want to listen offline or transfer your favorite songs to other devices? Spotify restricts downloads and burning, even for premium subscribers.
Thankfully, with the right recording software, you can convert your cherished Spotify playlists to MP3 files anytime, anywhere.
This comprehensive guide covers the top 15 tools to record high-quality audio from Spotify and convert it to portable formats like MP3. Whether you are looking for a simple free solution or a paid recorder with advanced features, you'll discover the perfect Spotify recording software.
Why Record from Spotify?
Before we dive in, let's look at why you may want to record music from Spotify in the first place:
Enjoy playlists offline – Spotify requires an internet connection to stream music. Recording songs allow offline listening when you're on a plane, camping in the wilderness, or anywhere without WiFi.
Transfer to other devices – Recording Spotify as MP3s allows you to transfer tracks to your old MP3 player, smartphone, or non-Spotify tablets.
Avoid ads – Spotify's free tier includes audio ads. Recording songs eliminate these disruptive ads.
Create custom ringtones – By recording Spotify tracks as MP3s, you can convert snippets into ringtones for your phone.
Archive favorite playlists – Spotify playlists can change over time as songs are removed. Recording lets you archive treasured playlists before they're gone.
Now let's look at the recording options…
No. 1 Cinch Audio Recorder (best Spotify recorder)
Cinch Audio Recorder(CAR) records streaming audio like Spotify to MP3 and tags each recorded MP3 file with the title, artist, and album. The CAR records Spotify music from the soundcard of your computer. You will get the output audio files to have the same quality as Spotify music.
With this efficient Spotify recorder, you can enjoy a Spotify playlist on the computer or any portable MP3 player without an internet connection.
Check the video below to learn how to record music from Spotify:
Cinch Audio Recorder is a top-notch choice for many Spotify users because of its overall functionality in producing great music.
Pros and Cons:
Pros:
Download songs from streaming services like Spotify, Amazon Prime Music, Google Music, Apple Music, and SoundCloud.
Get rid of Spotify audio ads automatically.
Up to 320Kbp/s audio recording quality for output MP3 audio file
Output format: MP3 and WAV (for lossless audio quality)
You could mute the sound of a computer when you are recording Spotify music
Save Spotify songs as a raw WAV file
Edit recording files freely
Cons:
The software only supports Windows PC
not free
How to use Spotify recorder to get Music from Spotify Playlist
Step 1: Click the recording button on the top-left. Now it is ready to record a Spotify playlist that you will play.
Step 2: Play a song or a Spotify playlist on the Spotify web player (or Spotify desktop app if you have installed it on your PC).
Step 3: You will see a waving graph moving up and down, which means the Cinch is recording the music you are playing on your computer.
Step 4: When the recording is finished, right-click a song in the Cinch and choose the output folder. You will find all the recorded song files here.
Can I put music from Spotify onto a USB?
Sure, you can. After you have recorded music files in .mp3 format, you can transfer them to a USB.
No. 2 Allavsoft – Spotify URL Music Downloader
If you're looking for a way to download music quickly and easily, Allavsoft is the perfect solution. With this innovative Spotify downloader, you convert Spotify playlists to MP3.
Get ready to have all your favorite songs at your fingertips with Allavsoft. With just a few clicks, you can download music from Youtube using the title of any Spotify playlist. Whether you're looking for classic tunes or something new and exciting, this tool will help you find it in no time!
Download Cinch for Windows here
Mac user? Download Spotify ripper Mac here
What is the Allavsoft downloader? 
With Allavsoft, you can batch download online videos and music from over 1000 websites, including Spotify, YouTube, Deezer, Tidal, Soundcloud, and more. Copy and paste a playlist URL into Allavsoft, and you'll have your favorite songs as mp3 files on your computer in minutes.
So, Do I get MP3 from the Spotify server?
No, you won't. It's impossible to get MP3 from the Spotify server directly since Spotify has encrypted their music and split a song into many pieces in Ogg format.
The idea behind Allavsoft is that when you type in a Spotify URL, it will be parsed by Allavsoft and get the info like the song's title, article, etc. Then Allavsoft will use the info to search on third-party music sources like Youtube and download it for you.
How to download Spotify music with the Allavsoft downloader?
Well, it's pretty simple. With only two steps, you can download your favorite Spotify playlist to MP3 (320kbps) with ID3 Tags (title, artist, and album).
Step 1: Copy and paste a Spotify playlist link to the search bar.
Step 2: Click the blue round download button to download music from the Spotify link.
Spotify account login
When you download Spotify URL to mp3, you need to fill in your Spotify account to parse the URL. Please register a new Spotify account if you don't want to fill out your budget.
That's it. Allavsoft will start downloading the Spotify playlist to MP3 files on your computer.
Pros:
Fast downloading speed
Easy to use
Cons:
Quality is not good as the original from Spotify
Music from an unknown source
No. 3 Leawo Music Recorder
If you are looking for a professional and easy-to-use music recorder, Leawo Music Recorder is a perfect choice. This up-to-date Spotify recorder provides high-quality recordings of your favorite songs and podcasts and automatically tags them with all the information you need, such as Title, Artist, Album, Year, Genre, and Cover.
Plus, you can set up a time to start and end recording so that you don't have to be there while your favorite tunes are being recorded. Get ready to experience the ultimate music recording convenience with Leawo Music Recorder!
How to use the Leawo music recorder? Download it now from the below link
Download the Mac Spotify recorder if you have a Mac computer
How to use Leawo Music Recorder to record music from Spotify 
Step 1: Click the recording button at the top left to start recording Spotify music.
Step 2: Play your favorite Spotify playlist on the web or desktop app.
That's it. You are recording music from Spotify. It will automatically save recorded music in MP3 format on your local computer with ID3 info.
Pros and Cons:
Pros:
Task scheduler for scheduling music recording
Record songs from online music sites like Pandora and Spotify. Radio, Last. Fm.
One-click transfer the recorded Spotify songs file to iTunes
The software supports both Windows and Mac computer
Cons:
You need to install a virtual sound card
not free
No. 4 Spotibeat Music Converter
Tunelf Spotibeat Music Converter is an easy-to-use Spotify to mp3 music downloader. With this Spotify music converter, you can download Spotify songs or playlists from Spotify URL to MP3, FLAC, AAC, or other standard music formats for playback on any device.
Pros and Cons:
Pros:
It looks simple and easy to use.
Fast downloading speed from Spotify
Works for bothering Windows and Mac computer
Cons:
No. 5 Audials Tunebite
Tunebite recorded the audio at the same quality you hear when listening to it as it streams. It separated each song into a playlist, normalized the volume, converted the Spotify to MP3, and labeled each song. With this fantastic Spotify music recorder and Spotify podcast recorder, you can build your music library, radio documentaries, podcast collection, and audio lectures.
Pros and Cons:
Pros:
Quality support team
Fast Spotify to MP3 recording tech
Support of all primary streaming services
Cons:
It is expensive
The GUI needs some work. Some data visualizations are a little strange.
It only works on a Windows computer.
No. 5 Open free software: Spytify
Spytify is a free Spotify web recorder for Windows PC only. It records music from Spotify to MP3 or another audio format, ensuring no loss in sound quality. It automatically splits recordings into separate songs and saves them as MP3 files with ID 3 info like title, artist, and album.
Pros and Cons:
Pros:
Cons:
Only for Windows
You must manually click the start and stop buttons to record a Spotify song.
No ID3 tagger. You need to add ID3 info manually.
No support team
Only Windows version
No. 6  Wondershare streaming audio Recorder
Wondershare AllMyMusic is an excellent Spotify recorder for Mac users. It has been designed to make recording tracks from Spotify and hundreds of other music streaming sites easier in MP3 format. The user interface is similar to iTunes and provides an easy way to produce CDs or save audio tracks to different storage devices. With Wondershare AllMyMusic, you can quickly record and store your favorite songs safely on your computer or any compatible storage device.
Pros and Cons:
Pros:
Cons:
Expensive
Low successful rate of identifying ID3 tags
No Windows version
No. 7 iMusic (Windows and MAC version)
iMusic is an easy-to-use Spotify ripper that rips high-quality Mp3 songs from Spotify and thousands of internet radio stations. What makes this popular Spotify recorder interesting is its remarkable ability to get accurate track information such as genre, artist name, music reviews, and cover album.
Pros and Cons:
Pros:
Easy to use
Download and record music from Spotify
Output formats included all popular audio formats.
Transfer recorded Spotify music to a portable media player.
Start to record music if it can't find a song in its music library.
Cons:
Expensive
It only works for Apple computers.
Low successful rate of identifying ID3 tags
No. 8 Ondesoft Spotify music converter
Ondesoft is a very popular Spotify recording software that makes it simple and easy to save music from Spotify. It features advanced audio editing tools that filter out unwanted sections such as ads and commercials, so you only get valid tracks in MP3 format on your computer. Plus, its intuitive user interface makes it a breeze for anyone, even if you've never used a music recording program. With Ondesoft, you can quickly and easily record your favorite songs from Spotify without any hassle or worry about violating copyright laws.
Pros and Cons:
Pros:
Save Spotify music in MP3 and other popular file formats
Built-in player to check the recorded song
Works on both Windows and Mac
Cons:
Expensive
It only works for Apple computers.
Low successful rate of identifying ID3 tags
No. 9 Spotify
recorder
online -Apowersoft
How to export Spotify to MP3 for free? You can export music from Spotify Music using a tool like Apowersoft Online Audio Recorder. Apowersoft is an online free sound recorder that lets you record high-quality audio from your computer's sound card and microphone. You can record songs from streaming music sites, radio stations, in-game sound, voice chats, and more.
To record from Spotify, you don't need to download an app. With this Spotify Music recorder, you can save Spotify songs as MP3, WMA, AAC, FLAC, WAV, M4A, and OGG. Record Spotify songs at 256kbps with ID3 tags on a clean and secure website, like the album cover, title, and artist.
How to record Spotify music with Apowersoft online music recorder
This tool lets you record any audio playing on your computer, including songs from the Amazon Music website. To do this, follow the steps below.
First, navigate the Apowersoft Online Audio Recorder website and click the "Start Recording" button.
Next, select "System Sound" from the pop-up window and download and install the launcher. Once the launcher is installed, open the Spotify Music web player and play the songs you want to record.
Then, click on the "Start" button on the homepage of Apowersoft Online Audio Recorder. The recording will start automatically. To stop recording, click on the "Stop" button and export the recorded files.
That's all there is to it! With Apowersoft Online Audio Recorder, you can easily record Spotify Music songs as MP3 files for offline listening.
No. 10 Spotify Recorder for Android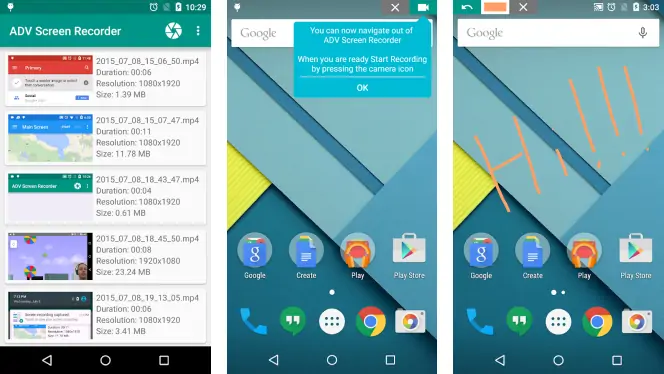 The ADV Screen Recorder app is a Spotify recorder for Android, which offers streamlined features for recording streaming music to mp3. With over 10 million downloads, this free and ad-supported screen recorder is equipped with an arsenal of options, such as using the front and back cameras while recording and adding custom text and banners.
However, it's important to note that since it only records audio from the microphone, this can lead to reduced playback quality. Alternatively, users may rip the audio or convert it via other software.
Pros:
Free download
Easy to use
Cons:
Ads show up
Recording music from the phone's microphone
How to use AVD Streaming Audio Recorder
Press the record button to start recording and see a green camera icon at your device's top.
Hit it again to stop recording, and when done, an MP4 file will be automatically saved for later access.
No. 10 Spotify Recorder for iOS
iOS built-in tool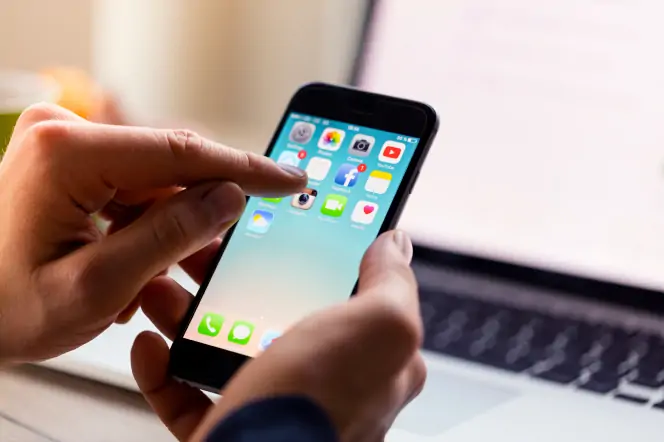 Streaming audio on an Apple device such as an iPad or iPhone is becoming increasingly easier and more accessible. One great way to do it is to use the Screen Recording feature that many of their newer devices possess. Although this feature records video and audio, you can take out the audio afterward with simple conversion tools or rip the sound from the recording in post-processing.
Pros:
A savvy solution for Apple mobile devices
User-friendly and straightforward
Cons:
Need to convert or rip your video files into desired results.
When compared to other options, this product performs ineffectively and clumsily.
Not suitable for every platform and service.
No.11 Audacity Spotify recorder (

Spotify recorder Linux

)

Audacity is a powerful audio editing and recording program that can record music from Spotify. It has been around for many years, and thanks to its open-source nature, it offers an excellent level of complexity with its user interface that can be overwhelming for those who have not tried it before. However, with the right training, you can take full advantage of all the features Audacity offers.
How to use Audacity to record Spotify for free
Once you have installed Audacity, launch the program and click on the "Record" button.
Then, open Amazon Prime Music and start playing the song you want to record.
When the song is finished, click Audacity's "Stop" button. The recorded music will then be saved as an MP3 file.
No 12.  Spytify
Spytify is a unique tool for recording music from Spotify, and it offers some advantages over playlist downloaders.
While it takes longer to record tracks with Spytify, the resulting files are guaranteed to be the official releases with normalized sound volumes, media tags, and album covers. On the other hand, playlist downloaders may be unable to ensure that the chosen track matches perfectly with the one in your playlist, and the quality of the tracks may vary.
Spytify encodes recordings to the same quality as Spotify outputs, making the copy indistinguishable from the original. Spytify is ideal for a Spotify-free account or a fresh new one.
Pros:
* Unlock editing tools and audio effects to enhance your project.
* Capturing the highest-quality audio recordings of Spotify Music and other streaming services.
Cons:
* No ID3 tag editor
No 13. iSkysoft iMusic (Windows, Mac)
iMusic integrates both music downloading and recording capabilities for Spotify and other services. This tool can automatically record songs, playlists, or the entire Spotify library in the background.
iMusic captures audio up to 320 kbps and perfectly splits tracks while downloading album art and metadata. While the $39.95 cost is fairly high, iMusic delivers an all-in-one Spotify recording and downloader tool.
Pros:
Background recording of entire libraries
High-quality 320kbps recording
Downloader and recorder together
Cons:
Very expensive at $39.95
iTunes-focused UI is not for all users
Choosing the Best Spotify Recorder
With numerous recording tools available, how do you choose? Here are a few key considerations:
Platform – Ensure the recorder works on your Windows PC, Mac, Linux, or mobile device.
Price – Free tools like Audacity provide basic recording capabilities, while paid tools offer advanced features. Figure out your budget.
Required features – Determine must-have capabilities like auto-track splitting or editing functions.
Audio quality – Higher kbps recordings preserve the streaming quality. But lower kbps speeds suffice if you're creating music archives.
No 13. AudFree Audio Capture
AudFree Audio Capture is an intuitive music recording app that offers more than Spotify audio capture. When it comes to sound sources, the program has you covered as it records streaming services like Spotify, online radio, and in-game sounds without any loss of quality or taking up too much space on your hard drive. With multiple output formats available – including MP3, FLAC WAV, and AAC – AudFree can meet all its user's needs when capturing audio from their favorite apps! Plus, the software boasts a useful trimming feature to cut large tracks into smaller clips for maximum convenience.
How to use AudFree Audio Capture
Recording music from Spotify is a breeze with AudFree Audio Capture.
Simply open the application on your Windows or Mac computer
Hit '+' to add Spotify, and once the audio starts playing, you'll be ready to record.
Once finished, press "Stop" followed by "Save", then store all your favorite tunes onto your own device for future listening pleasure.
Pros:
* Record several tracks simultaneously with multi-track support for maximum audio quality.
* Built-in audio editor
Cons:
* Not free
No 14. AllToMP3
AllToMp3 has both online and desktop versions that can help you to save your favorite songs from Spotify, SoundCloud, and YouTube to MP3 with AllToMP3's free music recorder. Whichever device you own – be it Windows, Mac, or Linux– this hassle-free web application allows anyone to enjoy their tunes in the high-quality audio format while preserving the sources' metadata tag. Its user interface also ensures an effortless recording experience!
Pros:
Without having to pay for it, and it is easy to use.
The software can be used on computers using any Windows, Mac, or Linux operating system.
You can record audio from Spotify, SoundCloud, and YouTube.
Cons:
The real-time conversion rate is not stable.
Output audio quality is not good as the original
Download speed is slow
No 15. GarageBand Spotify Recorder
GarageBand provides an all-inclusive music experience for aspiring and professional musicians alike. With its wide array of features, you can easily open the door to a world of creativity with songwriting, beat-making & instrument building tools – as well as capturing recordings from Spotify or any other sound source directly onto your iOS device.
Pros:
You can use this tool to record music and create new songs.
 This tool can record audio from Spotify and any other audio source.
Cons:
This only works with iPhones and iPads.
Here is a comparison of the 15 Spotify recorder tools in an HTML table:
Tool
Platform
Price
Pros
Cons
Cinch Audio Recorder
Windows
Free Trial

High quality 320kbps MP3
Auto track splitting
ID3 tagging

Windows only
Allavsoft
Windows, Mac
Paid

Fast download speed
Easy to use

Lower quality audio
Unknown music source

Leawo Music Recorder
Windows, Mac
Paid

Schedule recordings
Transfer to iTunes

Requires virtual sound card

Spotibeat Music Converter
Windows, Mac
Paid

Simple and easy to use
Fast download speed

Expensive
Audials Tunebite
Windows
Paid

Quality support team
Fast recording

Spytify
Windows
Free
Free to use

Windows only
No ID3 tagging

Wondershare AllMyMusic
Mac
Paid
Easy to use

Expensive
No Windows version

iMusic
Windows, Mac
Paid

Download and record
Transfer to devices

Expensive
Low ID3 success

Ondesoft Spotify Converter
Windows, Mac
Paid

Built-in player
Works on Windows & Mac

Expensive
Low ID3 success

Apowersoft Online Recorder
Web
Free
Free online recorder
Lower quality recordings
ADV Screen Recorder (Android)
Android
Free

Free download
Easy to use

Ads
Mic recording quality

iOS Screen Recording
iOS
Built-in
Built into Apple devices
Need to convert/rip audio
Audacity
Windows, Mac, Linux
Free
Free open source recorder
Steep learning curve
Spytify
Windows
Free
Official high quality recordings
No ID3 tagging
iSkysoft iMusic
Windows, Mac
Paid

Background recording
High quality 320kbps

Expensive at $39.95
AudFree Audio Capture
Windows, Mac
Paid

Multi-track recording
Built-in editor

Not free
AllToMP3
Windows, Mac, Linux
Free
Free recorder for all platforms

Unstable conversion rate
Lower quality audio

GarageBand
iOS
Built-in
Great for songwriting and recording
iOS only
Summary
With so many options for recording songs from Spotify, it can be tough to decide which tool is right for you. The best Spotify recorder will depend on your needs and preferences.
For those wanting the highest quality recordings, the Cinch Audio Recorder is a top choice. It captures songs at 320kbps and perfectly splits tracks while adding metadata. The only downside is it's Windows-only.
If you need multi-platform support, Leawo Music Recorder and iSkysoft iMusic work on both Windows and Mac. However, they come with a hefty price tag. Audacity is a free, open-source alternative for Windows, Mac, and Linux, but it has a steep learning curve.
For mobile users, built-in screen recording on iOS devices or ADV Screen Recorder for Android allows capturing Spotify songs on the go. You may need to do some additional audio conversion, though.
At the end of the day, consider which features are absolute must-haves for you. Focus on recorders that fit your budget, platform needs, and audio quality requirements. Read reviews to ensure a seamless user experience. With the right Spotify recording tool, you can archive your favorite playlists and enjoy them anytime, ad-free and offline.